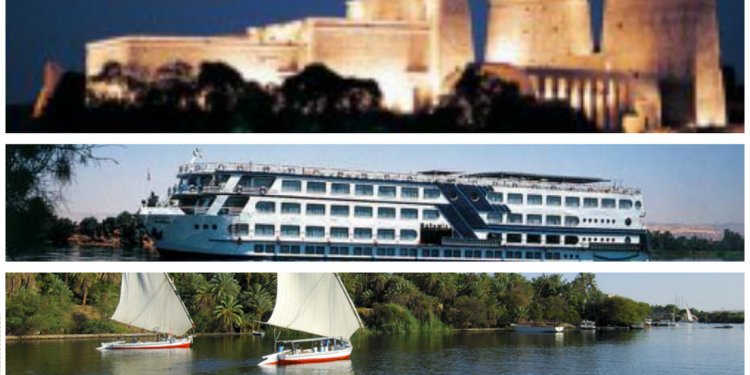 Best Egypt Tours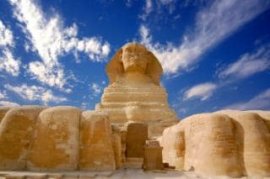 The unsung heroes of the travel industry? Tour guides, without a doubt. They bridge the gap between you and your destination, squeezing its best bits into your whistle-stop visit – a walking and talking encyclopaedia, if you will. They have the power to make – or break – your trip.
But what happens if you've built your livelihood as a guide, swotting up on every detail of your destination, only to find that no tourists want to visit? What if tourists are effectively barred from heading your way? That is the situation that Samer 'Sem Sem' Saied, an Egyptian guide, faced just a few years ago when the Foreign and Commonwealth Office (FCO) advised against all but essential travel to Cairo.
"We had nobody, " he says with a sigh. As the Arab Spring raged, the likes of Cairo, Luxor and Alexandria were off-limits to tourists – and Sem Sem, an expert Egyptologist and guide, was redundant. "When I first started guiding we had about 10, 000 people visiting Egypt's main sites every day – but in 2013 nobody visited at all. Zero."
Earlier this month, Egyptair recommenced flights between Heathrow and Luxor Credit: alamy
Today, with the FCO advice eased, Egypt's classic big-hitters – the Giza pyramids, the Valley of the Kings – see around 1, 500 tourists per day. It's a remarkable comeback, considering the Egyptair plane crash in May this year and the FCO warning that there is a "high threat from terrorism" throughout the country.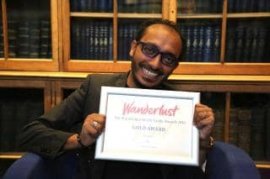 What's Egypt's secret? "It never comes off your to-do list, " Sem Sem says. "When circumstances are not great, people may delay it – but they never take it off their list. It's because of the history. It's like nowhere else in the world."
Sem Sem is back in business too: now, he travels all over the country taking tourists to Egypt's ancient wonders. He works for international tour operator G Adventures, imparting his Egyptology expertise to small groups of travellers – and he's clearly creating an impression. Last week he scooped Gold in the Wanderlust World Guide Awards, a prestigious award that honours the best guides in the industry.
Sem Sem with his certificate, at the ceremony which took place at the Royal Geographical Society Credit: Wanderlust Travel Media
After those years of uncertainty, how does it feel to be the 'world's best guide'? "Overwhelming! It's a beautiful feeling that all these people loved travelling with me – I'm thrilled."
Things are really warm between locals and travellers because everybody is so very happy to receive tourists backSem Sem
"Paul was passionate about the importance of good guides and the difference they can make to your travels, " says Hughes. "'I need someone to bring this to life for me', was his common declaration." Sem Sem, it seems, does just that.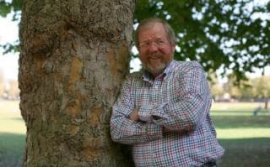 Travel writer Bill Bryson, one of the judges of the awards, praised Sem Sem's skills as a guide: "He inspires both his clients and his colleagues. He has changed lives, enriched people's experience and is a marvellous ambassador for his country."
Travel writer Bill Bryson is one of the Wanderlust World Guide Awards judges Credit: JULIAN SIMMONDS
Sem Sem will receive a £5, 000 bursary, to be donated to charitable causes of his choice. He plans to use it to support a number of Egyptian causes including the Magdi Yacoub Foundation's Aswan Heart Centre, the Saint George Scout Team in downtown Cairo, and the new G Adventures For Good project in Egypt.
When we speak, Sem Sem is in London for the awards ceremony – it's his first time in the UK, and he plans to spend a whole day absorbed in the Egyptology section of the British Museum. A bit of a busman's holiday, I venture, but you can't refute his passion for his country's history.
"Everybody who visits Egypt has to see the Valley of the Kings, " he says when I ask for his tips for first-time travellers to Egypt. "It's my favourite place to guide. And of course you can't come to Egypt and not see the Pyramids – if you haven't seen them, you haven't been to Egypt."
Watch | A unique glimpse inside some of the tombs at the Valley of the Kings, Egypt 00:57
As for the health of his country's tourism industry, Sem Sem is confident that the future is rosy: "There is more interest from tour operators; many European countries are starting to send flights back to Egypt, and things are getting better." Earlier this month, Egyptair recommenced flights between Heathrow and Luxor.
G Adventures reports that UK bookings for Egypt are up 16% year-on-year, but Sem Sem says British tourists are scarce. "Most of my guests are Canadian or American, Australian, New Zealand, Australian, Spanish, Mexico… The people I guide tend to be other nationalities, not British."
Do you think we're missing a trick, I ask? "Oh yes! Things are really warm between locals and travellers because everybody is so very happy to receive tourists back. Nowhere is overcrowded, and now is a beautiful time to visit – it is sunny but not too hot, so you can really look around and enjoy everything.
Share this article
Related Posts