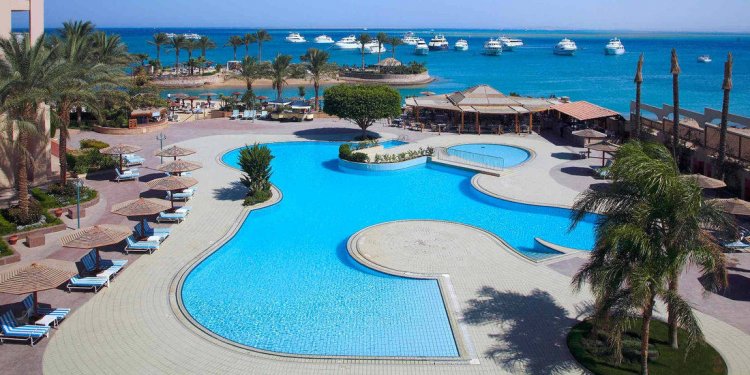 Best Beach in Hurghada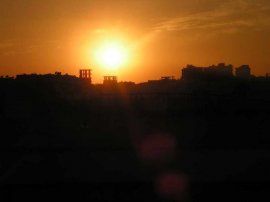 The Lodge Restaurant
The Lodge is a restaurant at the Hurghada Marina that offers high-quality European and international cuisine with fish specialties and outstanding steaks that get their unique taste from the restaurant's very own charcoal grill. The restaurant is all about diversity when it comes to food and drinks, which is why a wide variety of vegetarian options exist alongside its grilled meat specialties. The Lodge also regularly features acoustic live performances by local artists or special events like salsa night every Saturday.
+20 122 416 3912
The Lodge | Courtesy of The Lodge
Bordiehn's Villa Kunterbunt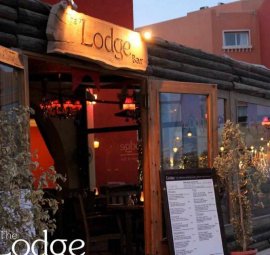 Bordiehn's Villa Kunterbunt specialises in Oriental and European cuisine in a classic and elegant Egyptian atmosphere. The menu ranges from local delicacies, such as camel steak or camouneya an Egyptian beef specialty with cumin and oriental rice, with salmon steak and seafood pasta. Three times a week, Bordiehn's offers special events with local artists, such as fire shows on Tuesday or African acrobatics on Thursday evenings.
+20 100 123 2354
Camel Steak | Courtesy of Bordiehn's
Retro Bar & Pub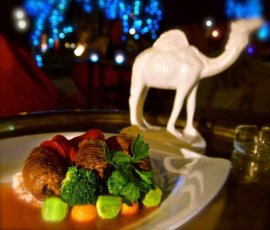 The Retro Bar is primarily known in Hurghada as a high-quality sports bar with an excellent choice of local beers and other regional alcoholic and non-alcoholic drinks. Its menu ranges from Italian pasta to American-style burgers and summer salads, for the healthier guest. Mondays are special steak nights, where guests can choose between a wide choice of grilled specialties for a very reasonable price.
Old Sheraton Road, between Sunrise Holidays Resort and Moon Valley Residence, Hurghada, Egypt, +20 100 512 6667
South Beach Bar & Restaurant
South Beach is not only a popular bar but also a pizzeria, seafood restaurant and grill right next to the beach.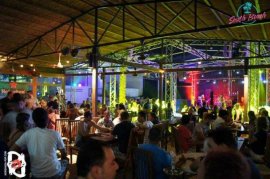 This combination creates an extraordinarily diverse menu, from an outstanding seafood risotto to succulent barbecued meat specialties, that are served in a friendly and laid-back atmosphere. The excellent cuisine is complemented by a wide range of alcoholic and non-alcoholic drinks. South Beach Bar and Restaurant also regularly features live music, such as 70s and 80s cover bands, or hip DJs every week.
Moon Valley Hotel, 138 Sheraton Road, Hurghada, Egypt, +20 100 503 7249
South Beach | Courtesy of South Beach Bar and Restaurant
Caribbean Bar
The Caribbean Bar offers cool drinks, fresh salads and a wide variety of grilled delicacies in a relaxed atmosphere with an amazing view of the Red Sea. During the day, guests can enjoy regional coffee specialties or a freshly prepared cocktail in a lounge environment. At dinner time, customers can expect elegant international cuisine. The Caribbean Bar is a hotspot for the local nightlife, and the bar also screens live Champions League games on a regular basis.
Share this article
Related Posts